We are sad to announce that Dr. Burden will be retiring at the end of 2023.
"My years with Eviva have been some of the best years of my career. I am in good health and look forward to the upcoming years, and have come to the realization that I am ready and excited to move into the next phase of life."
If you would like to leave Dr. Burden a retirement message please use the below form. Responses will be shared with Dr. B at his retirement party. Please be aware that your message will be public.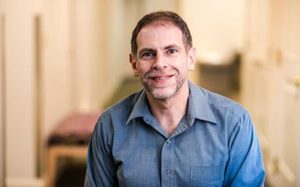 "It's been a goal of mine that my patients always feel better, every time they see me."
A native Northwesterner, Dr. Anthony Burden went east after college and studied medicine at Vanderbilt University. Following graduation and a residency at St. Vincent Medical Center in Erie, Pennsylvania, he and his wife Margaret – also a doctor – settled in Lynden, Washington, to practice family medicine and raise a family that would eventually include six children.
During his time in family medicine, Dr. Burden developed a passion for preventive care. He recognized the alarming number of issues that come with carrying extra weight—issues he himself was struggling with.
At the time, there were very few physicians practicing bariatric medicine in the region, but Dr. Burden helped pave the way and became the first board-certified bariatrician in the state of Washington. With that pioneering spirit, it's no wonder he is a perfect fit for the Eviva team.
Dr. Burden brings his 15-plus years of experience as a medical bariatrician to our Medical Weight Loss and Maintenance program at Eviva's Shoreline location.
Dr. Burden has an active lifestyle outside the office with his wife, kids remaining at home, and their three dogs.  He enjoys reading, hiking, and listening to music.  He challenges himself to exercise regularly, and eat as healthy as possible in order to both age gracefully and to be a good role model.