Type 2 diabetes is a dangerous, expensive disease and if uncontrolled, will lead to stroke, heart attack, blindness, kidney failure, amputations, and other complications. Patients with type 2 diabetes have a shorter lifespan by 12-14 years.  
But there is hope!
Over the last two decades, scientific studies have demonstrated time and time again, that  surgery for weight loss can have a powerful effect on diabetes. Operations that are commonly done for weight loss, like the laparoscopic sleeve gastrectomy and the laparoscopic roux-en-y gastric bypass, have demonstrated dramatic improvements in patient's blood sugars and can potentially put diabetes completely in remission.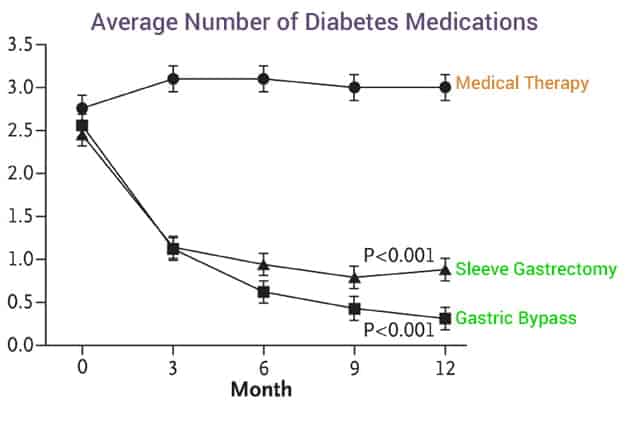 Surgery has proven to be superior to lifestyle and medical therapy alone for patients with diabetes. After surgery, 78% of patients are able to put their diabetes in complete remission. That means normal blood sugars, normal HbA1c, and no diabetes medication!
Let's put your diabetes in remission! Please call our office or come to one of our free seminars to discuss potential treatment options.