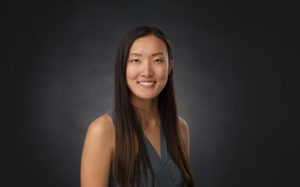 Dr. Mimi Tan is a board-certified general surgeon and fellowship trained bariatric surgeon. As a physician, she believes that healthcare should go beyond treatment of disease and should aim to achieve overall well-being which is unique to everyone's lifestyle and goals. She views the patient-physician relationship as a partnership that starts before surgery and continues lifelong.
Dr. Tan attended undergraduate at the University of Washington earning degrees in neurobiology and biochemistry. She completed medical school at The Ohio State University, and then completed her general surgery residency at Swedish Medical Center in Seattle. She went on to complete a fellowship in bariatric surgery at Legacy Good Samaritan Hospital in Portland, Oregon where she received advanced training in minimally invasive techniques including laparoscopic and robotic surgery, endoscopy, and complex foregut surgery. She has presented at multiple local and national conferences and published peer-reviewed journal articles on various surgical topics.
Dr. Tan is a Pacific Northwest native and loves to spend time outside whenever possible. In 2017, she cycled across the US from San Diego to Delaware over two months. Today, she still enjoys cycling but for much shorter distances and enjoys hiking and mountain biking as well. On rainy days, she enjoys reading or listening to podcasts on her couch with a cup of tea.
Listen to our "Welcome Dr. Tan" Eviva Podcast