Portal Registration & Questionnaire Instructions: 
-It is recommended that you use the portal on a desktop computer, not a smartphone.
1. Once you become "Web Enabled", typically after your first appointment is scheduled, you will receive this welcome email from Eviva. Click on the "Set up Portal Account" button. -If you do not see any emails, please check your spam folder.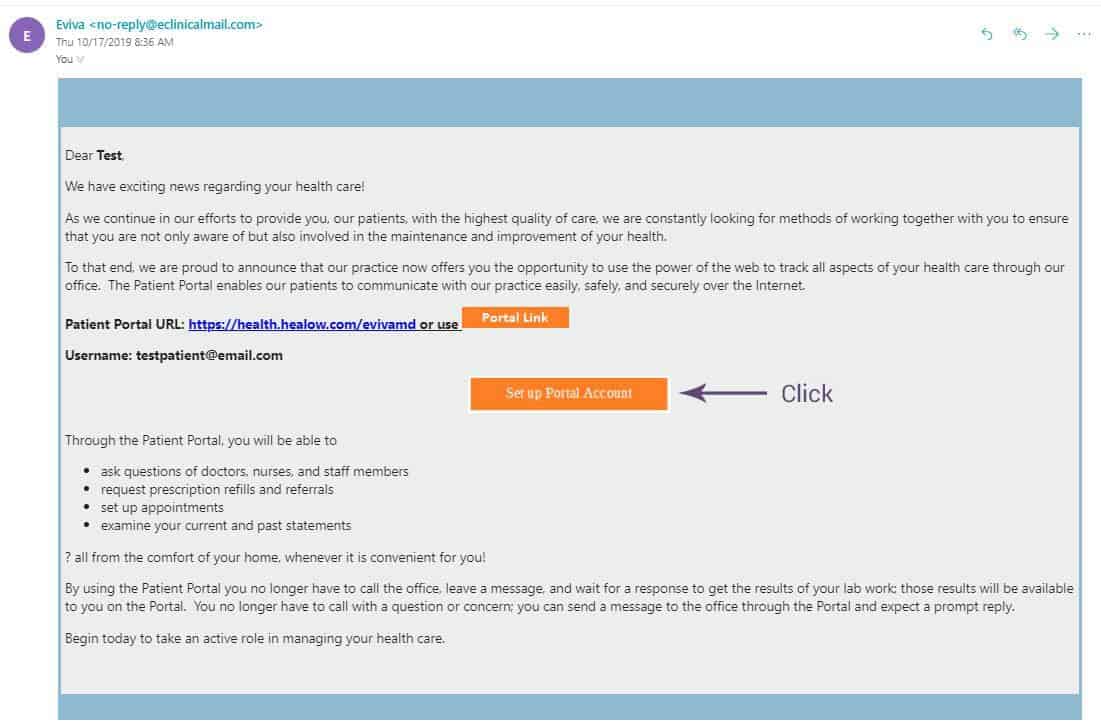 2. Verify that you are the correct patient using either text or voice with your phone numbers we have on record.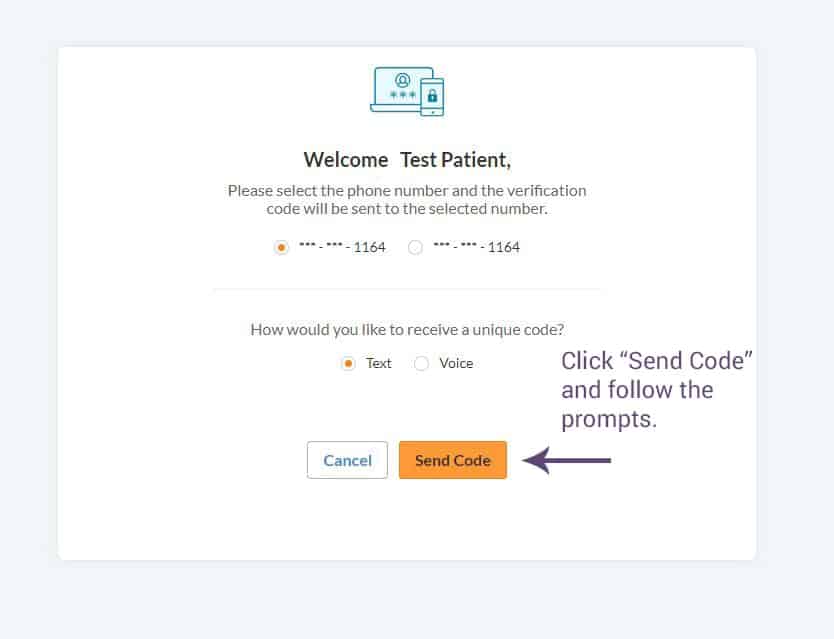 3. Once verified, you can log in to your Patient Dashboard! Inside your dashboard you can:
View upcoming appointments
Fill out questionnaires
View messages from Eviva
See any patient documents that may have been uploaded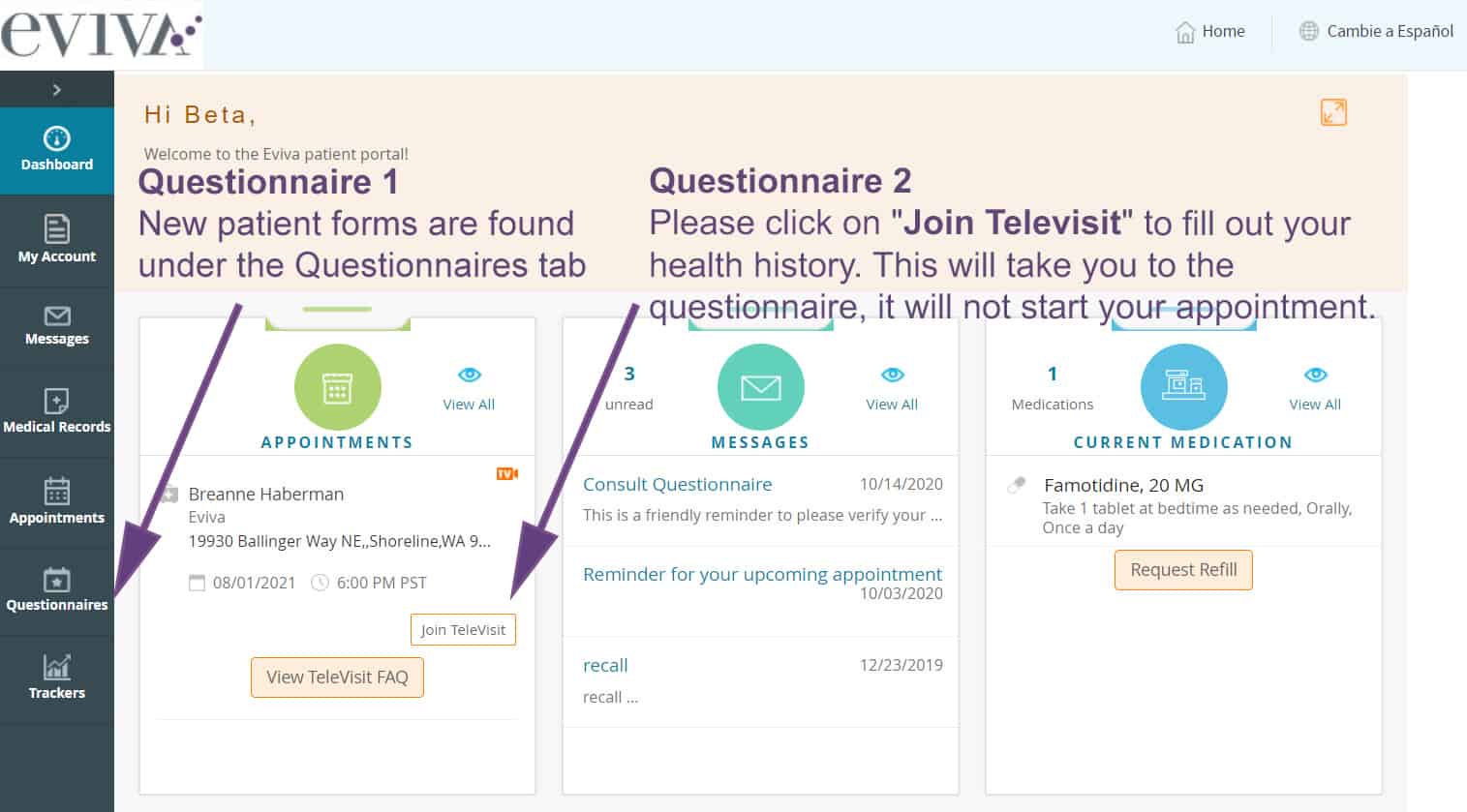 4. Consult appointments have 2 questionnaires to fill prior to their appointment. One is located under the Questionnaires tab, the other is launched when you click "Join Televisit".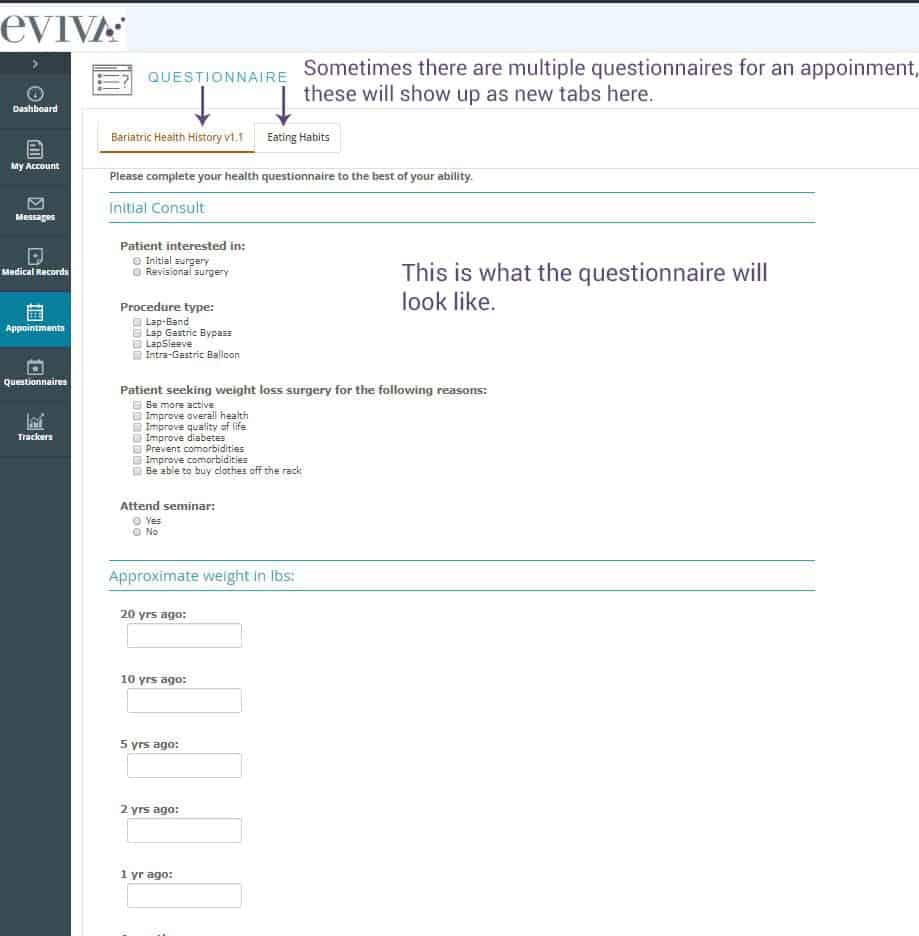 5. Click "Submit Request" at the bottom questionnaire once you are finished!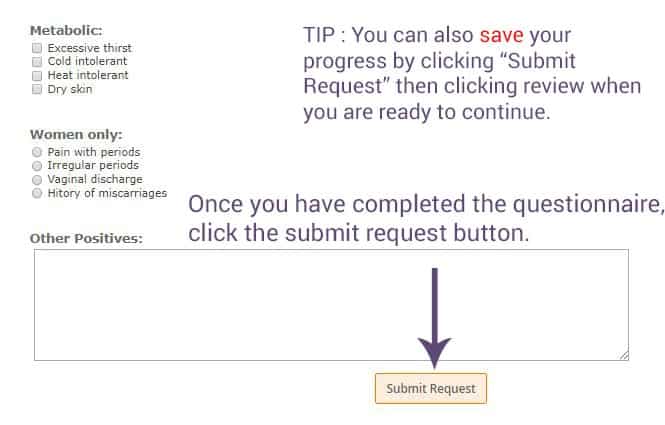 We hope that this helps you get started with the patient portal. If you have any questions please contact Eviva.