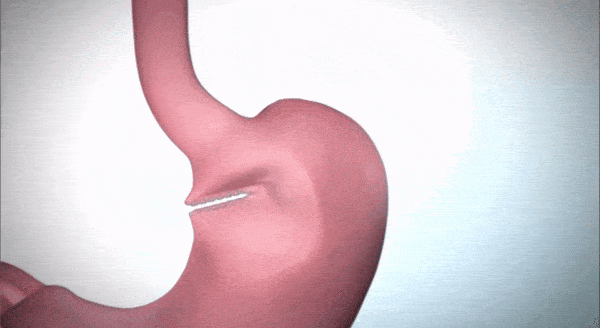 About Laparoscopic Gastric Bypass Surgery
Laparoscopic gastric bypass surgery makes the stomach smaller and allows food to bypass part of the small intestine. The most common gastric bypass surgery is a laparoscopic Roux-en-Y gastric bypass, which, along with duodenal switch and gastric sleeve surgery, decreases the size of your stomach. The stomach is made smaller by creating a pouch at the top of the stomach. The smaller stomach is connected directly to the middle portion of the small intestine, bypassing the rest of the stomach and the upper portion of the small intestine. Most people return to their normal activities within two to four weeks after gastric bypass surgery.
Gastric Bypass Benefits & Results
The result of gastric bypass surgery is that you will feel full more quickly than when your stomach was its original size. This reduces the amount of food you eat and the calories consumed. Bypassing part of the intestine also results in fewer calories being absorbed. It is important to remember surgery may require you to make several changes in how you eat, such as eating only a few ounces of food at a time because the surgery creates a much smaller stomach.
Benefits of laparoscopic gastric bypass surgery include shorter recovery time, lower risk of a hernia or infection and less scarring than traditional open surgery*. If you think you are a candidate for gastric bypass, fill out the form on the right and we'll help you schedule your initial consultation.