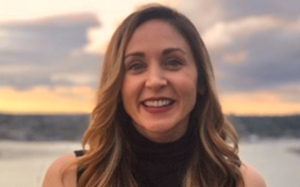 Breanne is devoted to her life as a medical professional and has provided over nine years of nursing services across several metros and spanning the fields of general medicine, dermatology, bariatrics, surgery, and pediatric ICU.  During her experiences in nursing, Breanne developed a passion for preventative care.
While working as a registered nurse in the Seattle area, she became a board-certified Family Nurse Practitioner.  Breanne believes in providing care with compassion, recognizing the importance of both physical and mental well-being, customizing care to respect individual's beliefs and striving to educate individuals on health maintenance and prevention to promote quality living. She believes in building relationships with patients to understand their health needs and goals and working collaboratively with each individual to develop a holistic plan to achieve their best possible state of health.  Breanne is also a Washington State ARNPs United Member, as well as an American Academy of Nurse Practitioners member.
A native to Washington, Breanne attained a Bachelor of Science degree in biology from Washington State University. She then received her BSN in Nursing from Loyola University Chicago, and further attained her MSN as a Family Nurse Practitioner from Gonzaga University.  Breanne enjoys an active lifestyle outside of the clinic which includes the gym, yoga, running, skiing, martial arts, cooking, baking, traveling, learning the piano and spending time with family and friends.